Client: The Salvation Army
Annual Report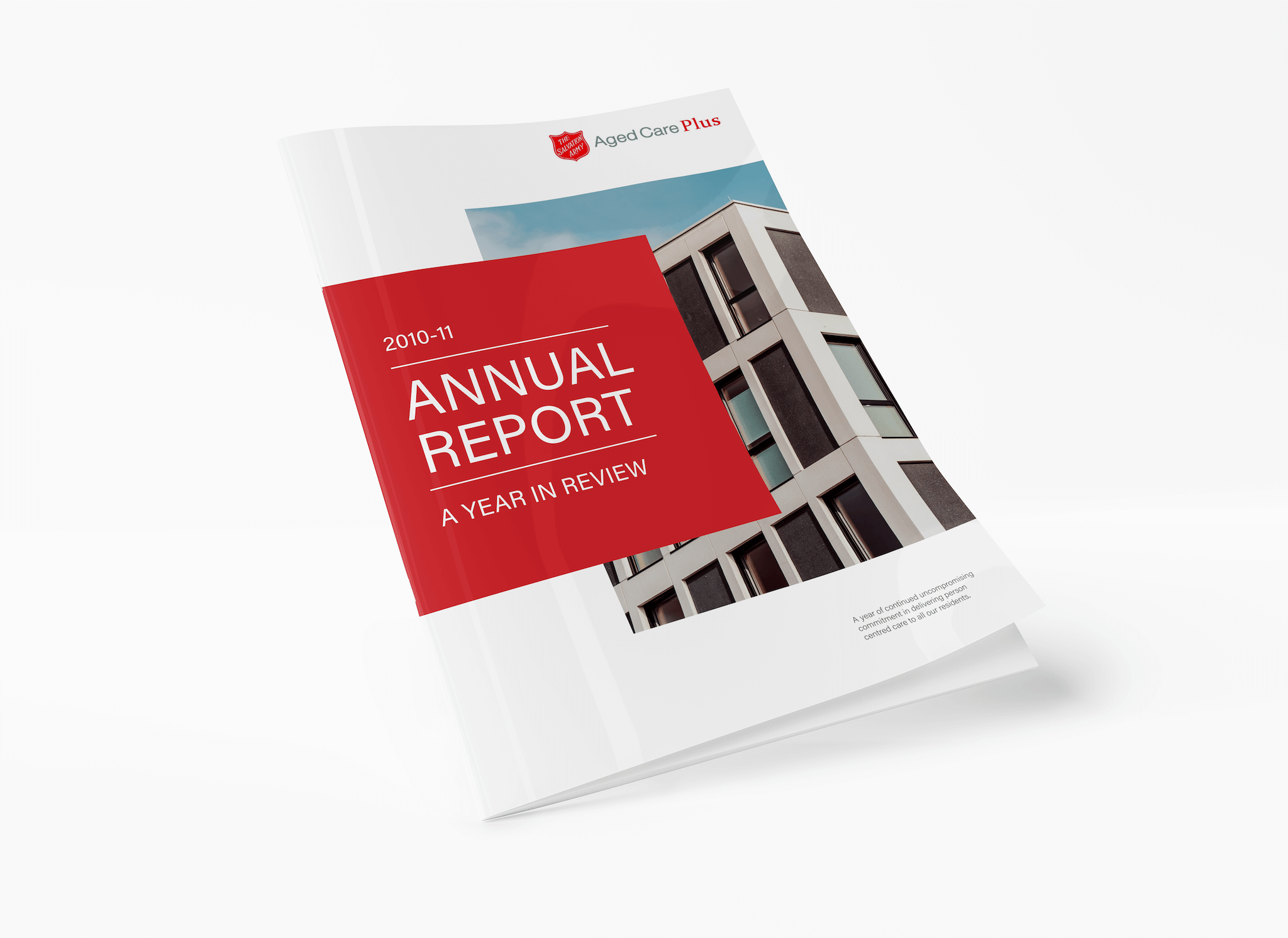 I was tasked to lead the production and development of The Salvation Army Aged Care Plus's annual report.
The reach of the annual report extended beyond other Salvation Army divisions and political groups, and included customers -the relatives of the aged care residents. This piece was going to be shared with a wide base and it was a great opportunity for the Aged Care division to stand out from amongst the crow, highlight their competitive advantages and achievements and at the same time, impress and engage with stakeholders. These groups had different interests so it was important that the copy and data reflected this.
One of my goals was to communicate bite-sized pieces of good news, future goals and performance data that readers would remember and could spread wider via word of mouth.
We also identified that people weren't reading the same way they used to, so it was crucial to take a creative approach to make the information engaging and accessible -and I was determined to produce a piece that the stakeholders would want to read.
For the financial section of the report, I made sure that the tone remained professional, while still sounding warm and approachable.
For the overall design, I created a clear layout of content with section headings and used colourful imagery and graphics to support The Salvation Army brand and message. I avoided using stock images, and directed photoshoots at various locations to create memorable and engaging imagery.
Feedback from the CEO and the Executive Team was positive and reassuring. The annual report became an effective tool to engage key stakeholders, influencers and internal teams, as well as highlight the organisation's goals and objectives for future years, demonstrating the key achievements of the previous year and share the organisation's most memorable moments in an engaging, visual way.