Client: Credit Repair Australia
Product Brochure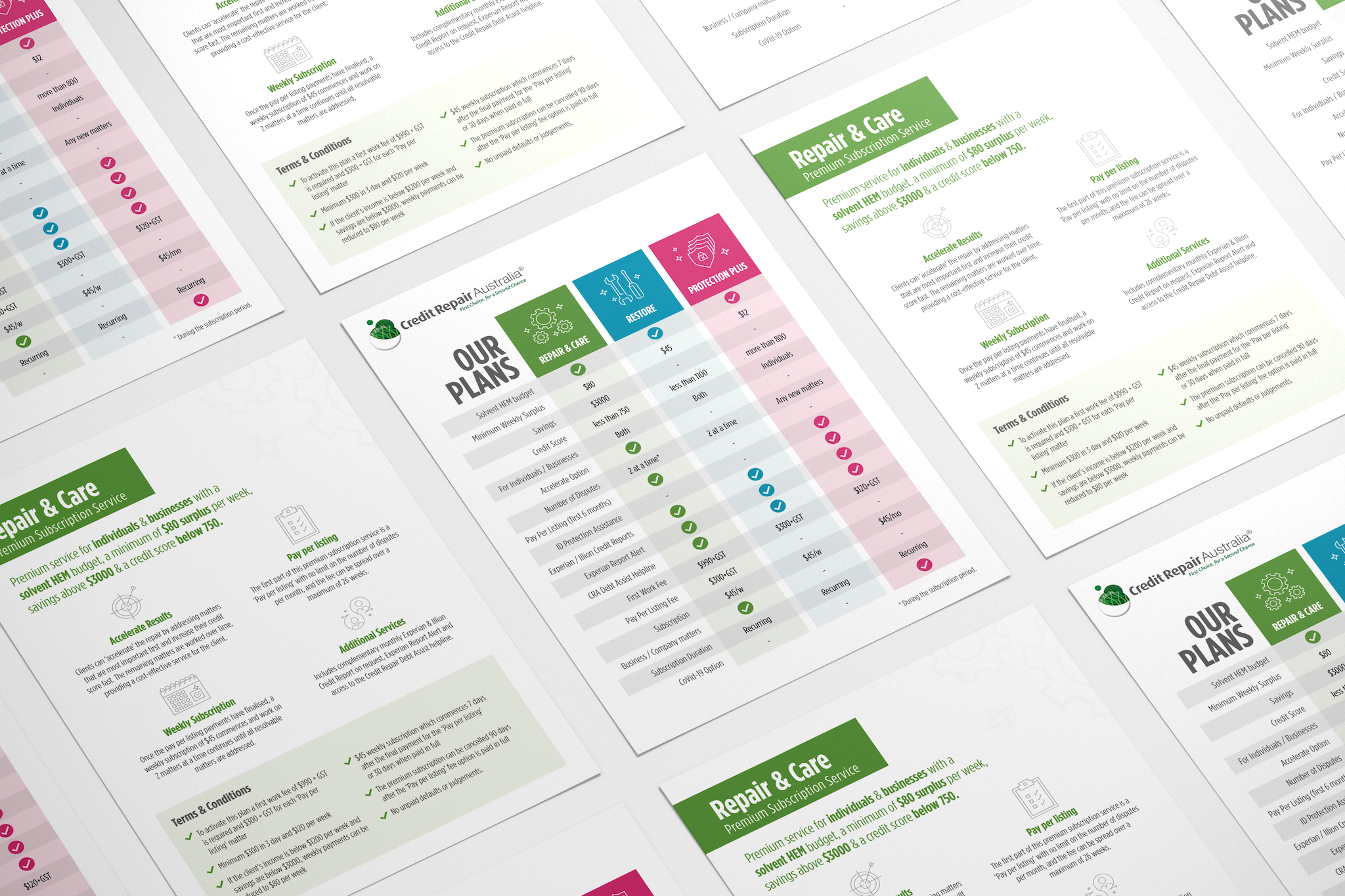 The client had introduced new products to their portfolio, and had asked for a comparison table to be used in-house by the Sales Team -they needed a quick reference guide to answer the clients' questions.
Product comparisons are super helpful for clients, and we soon realised that we could take this project a step further and turn it into the company's main product brochure.
We identified the main areas of service and picked some facts about each type of service to highlight. I did my research (client had to go on a scavenger hunt to find some of the answers, as they were new products) and I used my creative flair to make the information easy to find and understandable. Having previously worked for this client, my experience lied in detailing and fine tuning every page, every printed word and image of the final product. During the design process, I ensured that every element tied in with the Credit Repair Australia's brand, so that every inch of their marketing collateral showcased the identity and purpose of the company.
Feedback from the client has been very positive, with the Sales Team commenting on how the brochure has increased service delivery and boosted efficiencies.