Event Invitations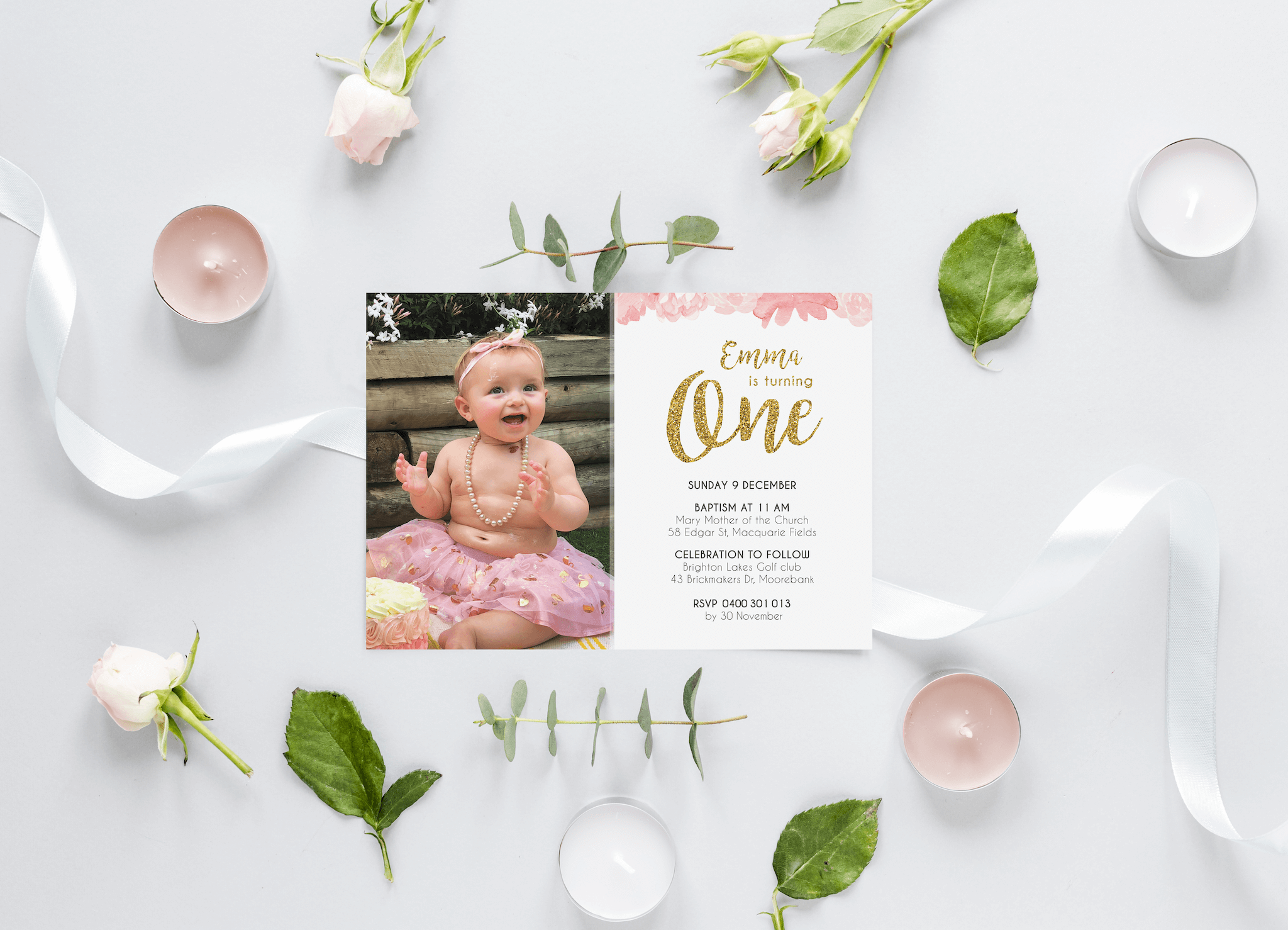 First impressions count — and for events, whether they are corporate of family ones, it all starts with an invitation.
In this case study, my client was a very important one -my little one was turning one ☺ The important details were all set, but I needed a formal invitation. I decided to use a stunning image of my daughter to connect with the audience and inspire people to take action and attend the event.
I created digital invitations, which saved time and money. I carried the same style for the table menus, room signage and decorations.
For all printed material I used metallic print, a relatively new technology that gives you some sparkle, but without the cost associated with foil stamping. The metallic print process uses an actual metallic gold pigment which is applied to the fifth imaging station of the press working in line with CMYK print. The metallic pigment isn't as blingy as foil stamping but is more of a subtle shine.