Client: Credit Repair Australia
Banners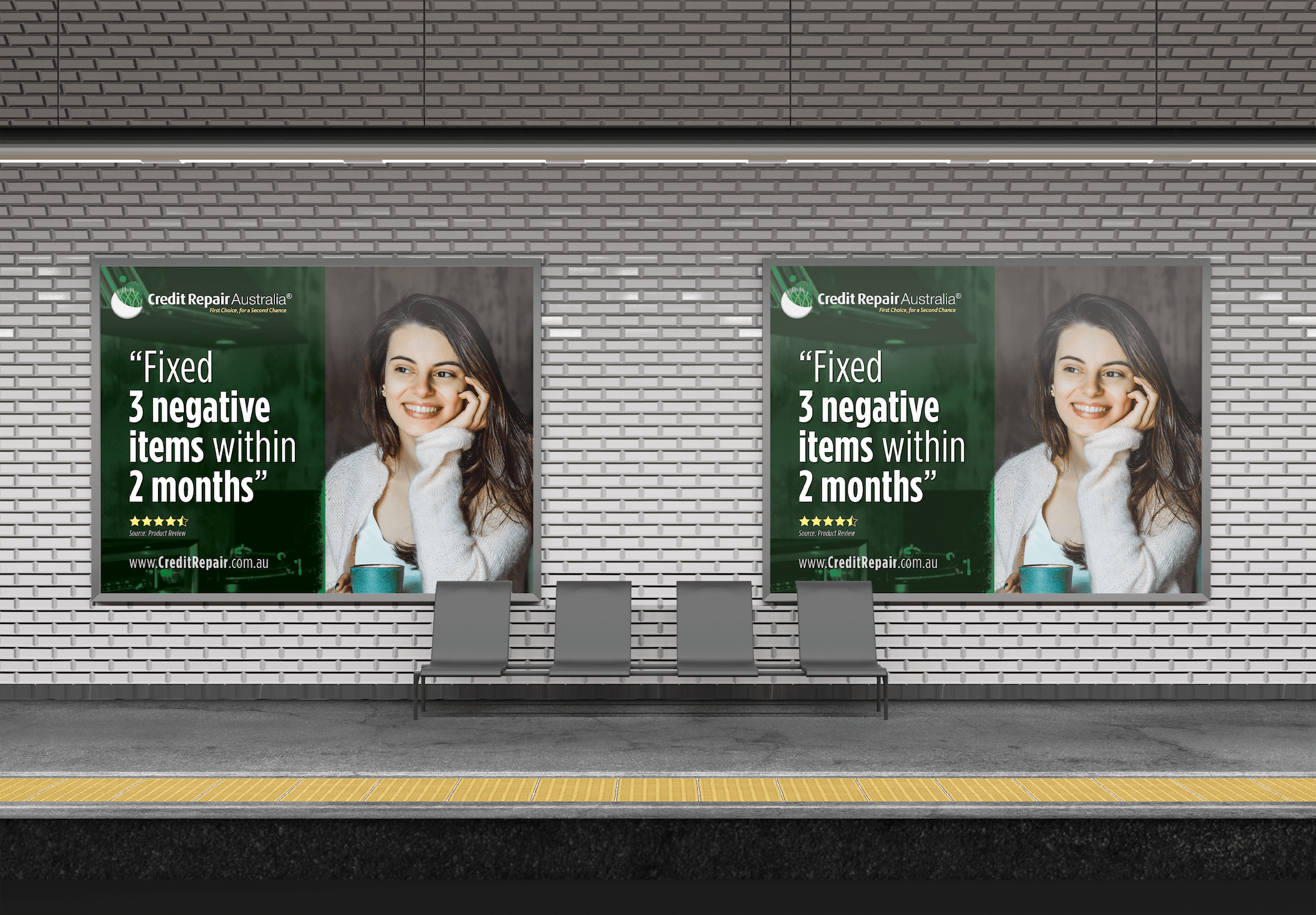 The brief was to develop banner ads as part of a display advertising campaign. The goal were: (1) to achieve brand awareness -grow the brand so that people could easily recognise the company's services, (2) generate leads -banners are a great way to build the users' base, and (3) retarget the audience -if somebody came to the CRA website/landing page but didn't book a consultation, we would retarget them with banner ads.
I developed a series of banners, each sought to achieve a single, measurable goal.
In the example above, I focused on testimonials -given that people may be wary to sign up for financial products, consumer reviews play a key role in building trust in the product.
It's worth noting that web banners can be tweaked and used as regular, print and outdoor advertisements to inform, notify about a new product and increase brand awareness. Outdoor advertising can be a very engaging and have a high impact, as they allow companies to reach people where they live, work and play, with a high degree of recall.